ABOUT DEPARTMENT
The Department of Civil Engineering is the vibrant department of the institute, which was established at its inception of the Institute in the year 2016. Civil Engineering activities involve planning, analysis, design, construction, and maintenance of a variety of structures such as buildings, highways, railways, waterways, airports, canals, dams, docks,s and harbors. The Department of Civil Engineering is committed to providing quality teaching and research opportunities to its undergraduate. The intake strength of the Civil Engineering Department is 60 for undergraduate (B. Tech). The teaching and education are directed towards their successful career in International and National Industries/ Institutions, Public and Private sectors, and enable them to qualify for various competitive examinations such as IES, IAS, GATE examinations, etc. The Department supports the upbringing of society and other educational institutes by providing training, workshops, technology transfer, capacity building, and awareness programs.
Vision
To serve the Nation and the world, through excellence in education and advanced research in all the streams of Civil Engineering.
Mission
To serve by producing excellent engineers, innovators, entrepreneurs, and academicians for the growth of the industry and society.
To develop a sense of competitiveness, self-confidence, sincerity, punctuality, and ethical values among students.
To undertake innovative collaborative projects with industries, government agencies, and other organizations to cater to the needs of society and solve real field problems.
To develop research and teaching potential to the fullest extent.
To remain a role model in the field of Civil Engineering.
Name of Laboratories
1 Transportation Engineering Lab
2 Building Materials And Construction Lab
3 Fluid Mechanics Lab
4 Structure Analysis Lab
5 Geotechnical Lab
6 Environmental Engineering Lab
7 CAD Lab
8 Surveying Lab
9 Estimation And Costing Lab
Faculty Profile
Mr. Ratnesh Mishra
Assistant Professor
Qualification- M. Tech. ( Water Resources Engineering, NIT PATNA)
Email- mishratnesh@gmail.com
Contact-9450283640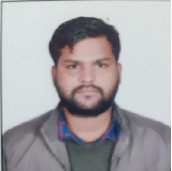 Mr. Alok Gautam
Assistant Professor
Qualification- M. Tech. ( Soil Mechanics And Foundation Engineering, NIT Kurukshetra)
Email- alokgautam331@gmail Contact- 9897076904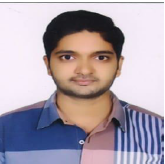 Mr. Kunwar Hari Bhanu Singh Yadav
Assistant Professor
Qualification- M. Tech. (Geotechnical And Geo-environmental KNIT Sultanpur)
Email- kunwarharibhanusingh@gmail.com
Contact-9792456615
Mr. Amit Yadav
Assistant Professor
Qualification- Ph. D. (Pursuing), M. tech. ( Geotechnical Engineering IIT BHU)
Email- amityitbhu@gmail.com
Contact-7906689501