The Department of Applied Science and Humanities is to produce quality professionals in Department of Applied Science and Humanities to compete globally and excel by carrying out basic and applied research in emerging areas by forging strong industry –industry interaction. The broad and multidisciplinary thrust of the Department have proved to be significant in meeting the demands of the industry. In the Department of Applied Science and Humanities, each faculty is engaged in imparting the best knowledge to the students. The wide variety of courses is taught by highly qualified and experienced faculty who also are researchers in their specialized domain. The curriculum are rigorously designed while keeping the industrial demand in mind.
Vision Statement:
The department of Applied Sciences & Humanities is committed to inculcate competence and proficiency in the students in the field of basic sciences, technology and personality development so that they can think critically & logically, communicate clearly, and live ethically. The department is dedicated to provide fundamental education through promoting research in diverse and interdisciplinary field
Mission
To develop a strong scientific foundation through fundamental principles of physics, chemistry and mathematics to pursue a successful engineering carrier and to train the students to apply these basic principles in real world situation
To inculcate extraordinary analytical, logical, soft skill and ethical values in students to make them ready for corporate world
To integrate human values and social concerns with technical education
To promote and strengthen R & D programs with other technical institutions in India
Head of the Department
Name: Dr. Archana Awasthi
Mobile No.: 9415006947
Email Id.: archie610@rediffmail.com
Professional Communication
Vocabulary Building:
The concept of word formation, Root words from foreign languages and their use inEnglish, Acquaintance with prefixes and suffixes, homophones, homonyms and eponyms, Synonyms, Antonyms and Standard abbreviations.
Basic Writing Skills:
Sentence structure. Importance of proper punctuation, Articles, Prepositions, Clichés,Creating coherence, Paragraph development: Techniques and methods -Inductive,Deductive, Spatial, Linear, Chronological, Techniques for writing precisely.
Business Communication:
Importance of communication, Distinction between General and Technical communication, Process of communication.
Flow of communication: Downward, Upward, Horizontal and Diagonal.
Levels of Communication:Extra personal, Intra-personal, Interpersonal, Organizational,Mass Communication, Written and Non-verbal communication (Kinesics, Proxemicsand Chronemics), Barriers to communication and overcoming barriers.
Listening Skills:Active Listening and Passive Listening. Methods for improvinglistening skills.
Writing Practices:
Comprehension
Précis Writing: Requisites of a good précis.
Essay Writing: Narrative, Descriptive, Expository. Persuasive.
Basic Technical Writing Practices:
Writing letters- Principal and Sales letter, Claim and Complaint letter, Job Application,
Resume and Curriculum Vitae
Faculty Details
Name:                                  Dr. Archana Awasthi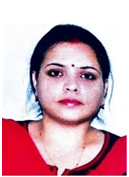 Designation:                      Assistant Professor
Department:                      Department of Applied Science and Humanities
Qualification:                    Ph. D. & NET (JRF)
Mobile:                                9415006947
Email ID:                              archie610@rediffmail.com
Area Of Interest:
…………………………………………………………………………………………………………………………………………….
Name:                                  Mr. Ashish Kumar Mall    
Designation:                      Assistant Professor
Department:                      Department of Applied Science and Humanities
Qualification:                    Ph. D. & M. Tech
Mobile:                                9838977659
Email ID:                              mall2011iitb@gmaill.com
Area Of Interest: